| Item ID | Starting Bid | Bids | Current Bid |
| --- | --- | --- | --- |
| 99009 | $200.00 | 0 | $0.00 |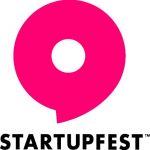 Two tickets to the 2017 International Startup Festival
"Startupfest has grown into the unmissable startup community event of the year" – LP Maurice, Founder Busbud
International Startup Festival is a 4-day event on the business of startups, held in the historic Old Port of Montreal. Happening July 12-15, 2017, it brings together aspiring founders, groundbreaking innovators and veteran entrepreneurs from around the world to share thoughts, do business and have fun. Focused on hot sectors like mobility, gaming, social networking, smart cities, big data and more, it features startup pitches, inspiring keynotes, and hard-hitting seminars on every stage of the startup lifecycle.
This ticket gives you access to all keynotes, breakout sessions and the entire tent village for the duration of Startupfest. You're free to pitch for all prizes, take advantage of the amazing networking and watch as many talks as you want. These tickets do not include access to any Premium Fests. All Premium Fest tickets must be purchased separately.
Value of 1100$ + taxes
http://www.startupfestival.com
*******************************************
Le Festival International du Startup est un événement de 4 jours axé sur l'entrepreneuriat situé au Vieux Port de Montréal. Du 12 au 15 juillet, 2017, nous allons rassembler plus de 2 000 fondateurs, investisseurs et analystes d'à travers le monde pour assister à des conférences, faire du réseautage et former et créer des idées, toutes en s'amusant! Concentré sur les secteurs comme les communications mobiles, le réseautage sociaux, la biotechnologie, l'education et du jeu en ligne, le Festival comprend des conférences, des sessions interactives, des compétitions de pitch, des leçons puissantes, et une bonne dose d'irrévérence.
Le billet vous donne accès à toutes les conférences et/ou séances interactives et à l'entièreté du village des tentes pour toute la durée de Startupfest. Ces billets n'inclus pas l'accès aux Premium Fests. Tous les billets pour les Premium Fests doivent être achetés séparément.
Valeur de 1100$ + taxes